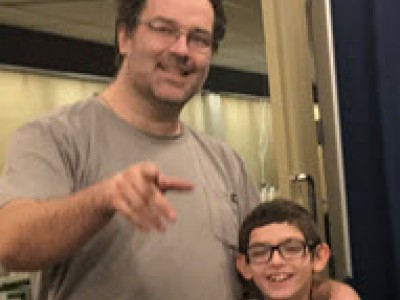 Recently the Cascade Chorus sponsored a booth at the Oregon Music Educators Association (OMEA) convention in Eugene. Rocky, Phillip, Hugh Turnbull, Stephen Praus and likely others whose names I do not have, set up the booth a day early. Phillip was researching the other booths when he discovered that many of them provided candy for the browsing teachers. Phillip was determined that NO stale candy would be offered to the teachers. We'd like to thank Philip for his diligence in testing the quality of the other booths candy.
During the convention we had individuals in our booth to answer any possible questions. We had samples of music for their consideration, we had teachers manuals, we showed a video advertising the Evergreen District version of Harmony Explosion. If you have a child between 12 and 21 check out www.harmonyexplosion.com for information about this camp. If you have questions, Mollie's phone number is right there on the front page. She'd love to hear from you.
We also had the pleasure of having a live quartet to sing for the music teachers. We'd like to thank The 4 C Sons for coming in and singing for the attending folk.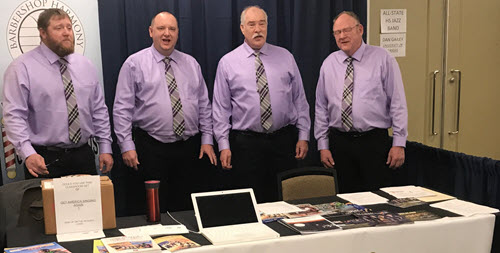 This quartet is especially valuble in this setting. Members include educators who can directly relate to the needs of the teachers in attendance. Thanks again, gentlemen. It was great having you assist.
Thank you, Hugh, for doing the leg work and setting up this opportunity. Let's keep music in our schools!